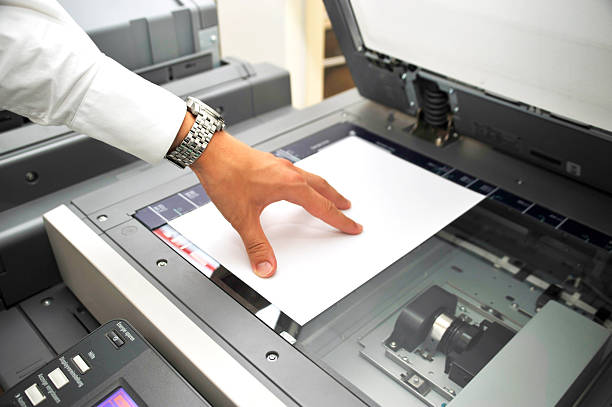 Scanning has been one of the main tasks that are frequently done in offices and also by students. For this purpose, the use of old and conventional methods is now being replaced by modern technology. It is a special scanner that is being used for scanning papers, files, and other documents. They are then transferred to other electronic devices via mails, Bluetooth technology, or any other file-sharing applications. With the development of mobile technology, it has become easier for people to get document scanning work done most easily. Now there are special applications available that are user-friendly and their efficiencies are comparable to professional scanners. Many of the applications are those that are even more advanced and contain multiple features that are not available in manual ones.
Use of mobile phone applications for scanning
For an efficient scanning process, one requires a good camera, this can be accomplished by having the latest mobile phones. As they are equipped with high-definition cameras and can take pictures in high resolution. These pictures are then processed by smartphone applications for paper scanning. They are now capable of transforming these pictures of documents into electronic versions. It takes very little time to transfer them into digital versions. These applications are now very advanced and can do the whole process in much less time. Further, some online websites are also available that are providing this facility. For utilizing this facility, one must have access to a fast internet connection. Some service providers are charging fees for this service. As in free service, all features are not available, or there are restrictions on the number of pages that can be scanned. However, scanning has become easier with the use of these modern applications and online resources.
Comparison with conventional scanners
Scanning has become easy with the use of modern technology, comparing with the old days. Now one does not have to buy special and dedicated scanners, all one needs is a mobile phone with a fine camera. Those who are interested in avail of this facility for commercial usage can buy a scanner. As for mass scanning, it can be really difficult to use non-conventional scanning ways. However, a lot of capital investment can be saved if one needs scanning in a small amount. Technology has played a key role in the development of modern scanners. They are now advanced and capable of making digital versions of files in high quality in a limited time.
Companies have been making sure that the price for these modern scanners should be in reach to people. Not only making them economical but there have also been efforts to make them as per the needs of customers.