Cycling is an excellent way to get outdoors and appreciate nature – while getting some well-needed exercise. While you will also need to get some safety gear and brush up on you riding skills that you may have had when you were child, re-starting this fun activity is not as complicated as it might seem. So remember to have fun and relax, without stressing about perfection.
Increase Your Speed and Riding Time Gradually
Cycling is not a high-impact exercise, but it is important to do a few warm ups before taking your first ride and take things at a gradual speed to avoid exhaustion or sprains – especially if you want to start a proper routine. Even a simple 30 to 40 minute ride will be enough for you to get a good workout and burn a decent amount of calories. Once you feel more confident, gradually increase your speed. If your bike has cage pedals where you can put your shoes in – include pull-up strokes when cycling to reduce the strain.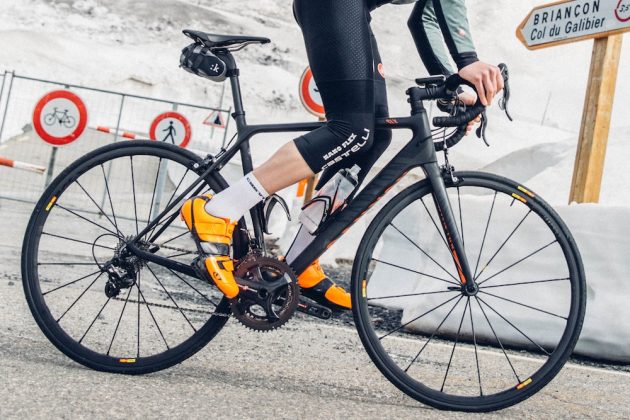 Don't Rush When Buying A New Bike
If you are looking at bicycles for sale avoiding hasty decisions when making an investment on a bike. Take the time to do a bit of research on the models and find out what kinds would work best, you can also get some help from the sales assistants as well. Try out the bike and check the seat height or tightness of the pedals as well. Take the time to test any models out before making your purchase, and get the seat adjusted by a professional for better performance and comfort if necessary.
Take Your Safety Measures
It is very important to take your safety measures even when riding casually on vintage bikes – such as wearing a helmet properly, having reflectors on your bike and wearing riding gloves to prevent your palms from getting numb. Taking up cycling is a fun simple exercise, but safety should not be taken lightly. You will also need to be aware of your surroundings without being over-confident in your abilities and pay attention to potential obstacles. Always stick to the cycling paths and adhere to traffic rules and regulations.
Proper Clothing
Wear sporting clothing that is comfortable and easy to move around in. Sporting clothing will include right cycling shorts or even compression clothing if you are very serious about your cycling. Avoid clothing that will get in your way or flap around and create distractions while riding and items with fabrics that create chafing should be avoided as well.